Speaker, Author & Recognized Pioneer in the CRM Industry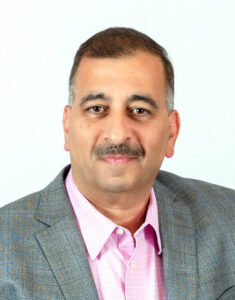 Sam has over 35 years of experience in business management consulting, Information Technology and software development. He is also a recognized pioneer in the Customer Relationship Management (CRM) industry.
An Electro-Mechanical Engineer by education, Sam draws on his personal experience in running and managing his own USA-based consulting firm and his Dubai-based software company to analyze the needs and design applicable solutions for his clients.
Sam is a national speaker and published author on CRM and Business Information Management topics like: Business Growth Strategies, Distributed Workforce, Sales Force Automation, Field Service Management, Business Processes and Workflow Management.
In 1985, Sam established DPS Consulting to deliver consulting & application development services to a diverse client base — from startups to government agencies. DPS is now in its 34th year of evolution.
In 2002, Sam developed and launched Results by Results Software — an award-winning CRM, project, business and field service management solution that helps organizations centralize their data, streamline their operations and gain a competitive advantage. In 2017, Results (aka ResultsCRM) was acquired by Abacus Data Systems. Sam joined Abacus from 2017 to 2018 as EVP of Product, to transition ResultsCRM to AbacusNext.
In 2019, Sam started DoMore Business Solutions – a Dubai-based software company focused on Small Businesses, including Startups & Non-Profits and the creator and publisher of DoMore CRM. A common theme among these types of organizations is that they were started and are run by individuals with the ambition, passion and drive to do more with their lives, by starting a business! DoMore's mission is to support this drive with its DoMore CRM product line and the commitment, technology and services that they need to succeed!