About Sam
Sam plays an active role as CEO & Founder of DoMore Business Solutions DWC-LLC as well as President & Founder of DPS Consulting, LLC.
DoMore Business Solutions, established in 2019, is a Dubai-based software company focused on Small Businesses, including Startups & Non-Profits and the creator and publisher of DoMore CRM. A common theme among these types of organizations is that they were started and are run by individuals with the ambition, passion and drive to do more with their lives, by starting a business! DoMore's mission is to support this drive with its DoMore CRM product line and the commitment, technology and services that they need to succeed!

DPS Consulting, established in 1985, provides Consulting Services and Specialized Application Development to a diverse client base. DPS has helped organizations of all sizes, from small businesses and non-profits, to associations, corporations, contractors and government agencies, streamline their operations, improve efficiencies and increase their performance.

Sam was also the President & Founder of Results Software, established in 2002 and acquired by Abacus Data Systems, Inc in 2017. Results Software created and delivered Results – an award-winning Customer Relationship Management (CRM), Project, Business and Field Service Management solution. Results helps businesses centralize their data, streamline their operations and improve their business relationships.
Sam's Background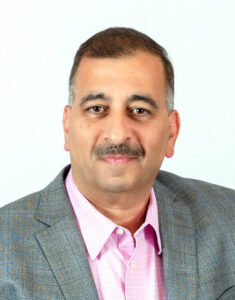 Sam (Naseem) Saab grew up in a small and intimate village in Lebanon where everyone knew each other. One key advantage that this village culture represents is that you learn quickly that you're not judged by how much money you accumulate but by how good you are to your family, neighbors and community. This upbringing explains Sam's continuous pursuit to do what is right for his family, staff and clients.
At the tender age of 13, Sam started street-racing on the narrow mountain roads of Lebanon. The secret to success was to never hesitate to push as hard as possible to win… but to also never wreck his dad's car (with their very modest means, at the time, he knew they could not afford to replace it.) Learning to recognize the very thin line between "aggressive" and "reckless" behavior has influenced Sam's approach to business growth.
Sam lived four years of the Lebanese civil war before he immigrated to the U.S., in late 1979, to attend San Francisco State University and pursue his Electro-Mechanical Engineering degree. He put himself through college full-time, by starting his own delivery service company as well as working two part-time jobs in the evenings and weekends. Sam graduated in 1984 with a GPA of 3+ and no student loans.
Sam currently resides in Northern Virginia with his wife Mayya and their two children. Though Sam is an admitted workaholic (and starts his business day at 4:00am, 7-days a week), he always finds time to spend with his family. Like his Dad, Sam likes to fix things and get the kids involved in "house projects". He enjoys spending time with his daughter Dina (currently in her second year at Oakton High School) and his son Sami (a recent graduate in Film and Video Studies from George Mason University) as well as pursuing his passion for car racing.